Radio Beacon Peak near Rollins Pass
Riders: Dave, Lacy and Oliver

What a better way than celebrating July 4th with a few last turns of the season. After a bumpy car ride up to Yankee Doodle Lake we made our way up through the remaining snow bank to the regular summer trailhead with our bikes.

Ride up:
(Click to enlarge)



Oliver biking: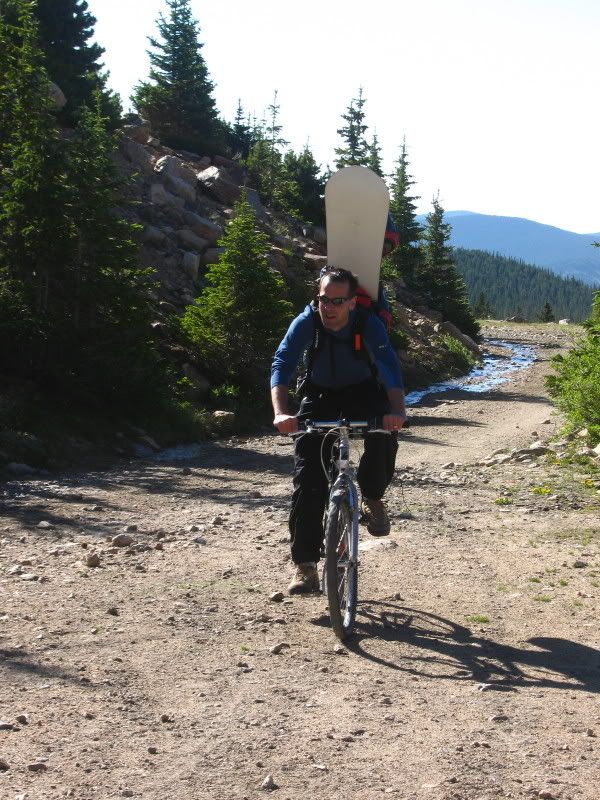 Different Packing styles:



Radio Beacon Peak: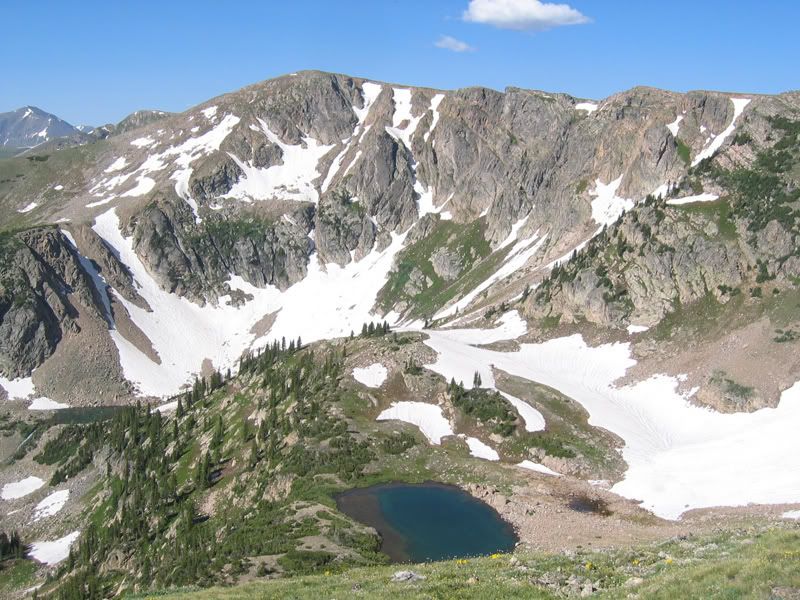 Climbing in:



Popular Line: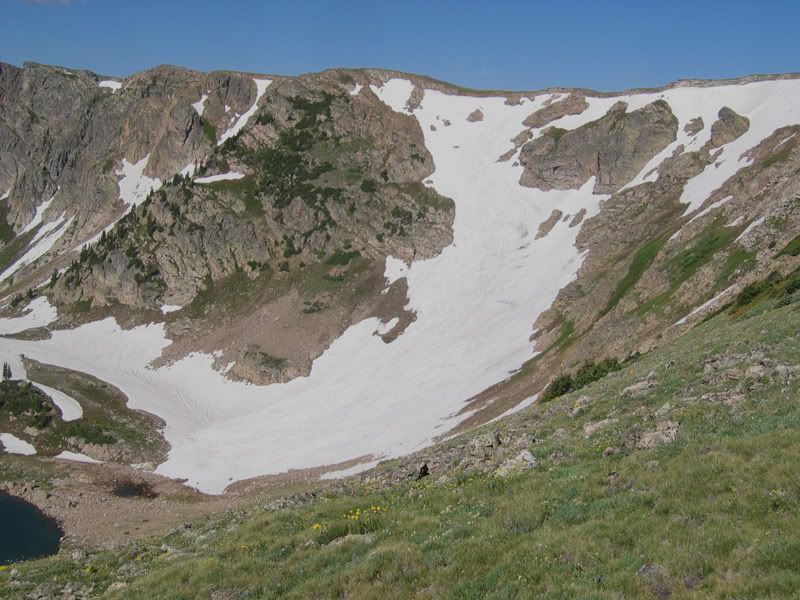 View from the top of our line:



Checking out the entrance:



Oliver checking it out from the other side: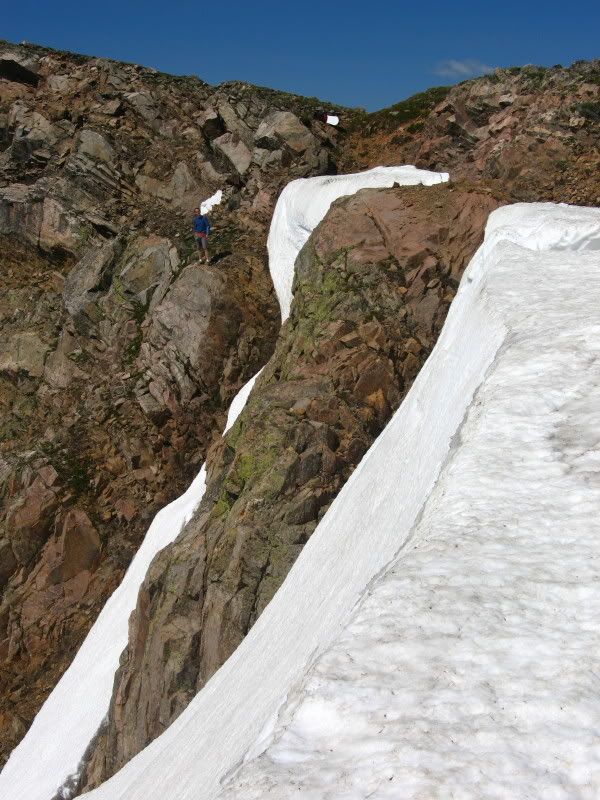 Looking down:



Lacy dropping in: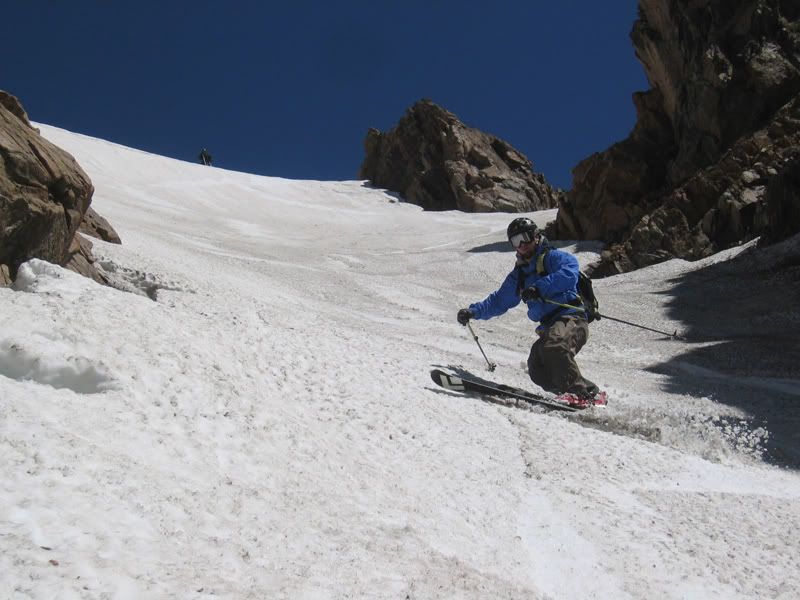 Dave dropping in:



More turns for Lacy: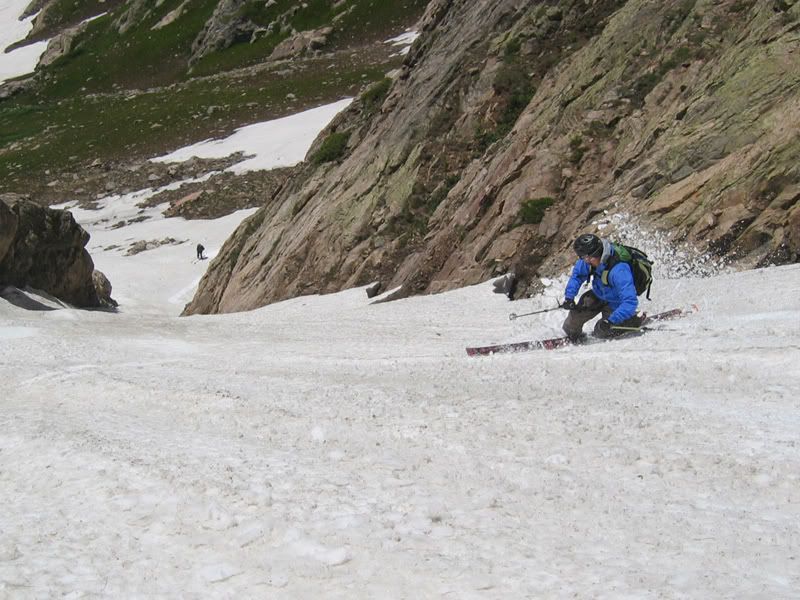 Our line from the bottom:



Other dudes:



That's a nice finish line!



Nice waterplay:



Way out: