We went for 10 days camping in the Wind River Range, the Grand Teton and Yellowstone National Park with my sister Andrea, Hanspeter und Carmen.

What a great time we had! Sometimes a bit chilly in the morning, but otherwise we had perfect weather. And the wildlife was spectacular. We saw pretty much anything what's there to see.
Enjoy the pics!

Group picture in the Wind River Range:



Antelopes on the way to the campground:



Our Camp at the Trails End camp ground (near Pinedale):



Carmen is enjoying the RV:



and to be the tallest on Oliver's shoulders:



Hiking to Miller Lake:



Carmen is trying to catch a fish:



Jaya fishing:



Smokey is having a good time:



Break Time and Smokey is trying to catch some shade:



Smokey is posing for the photographer:



Grilled fish tastes great:



Carmen horseback riding: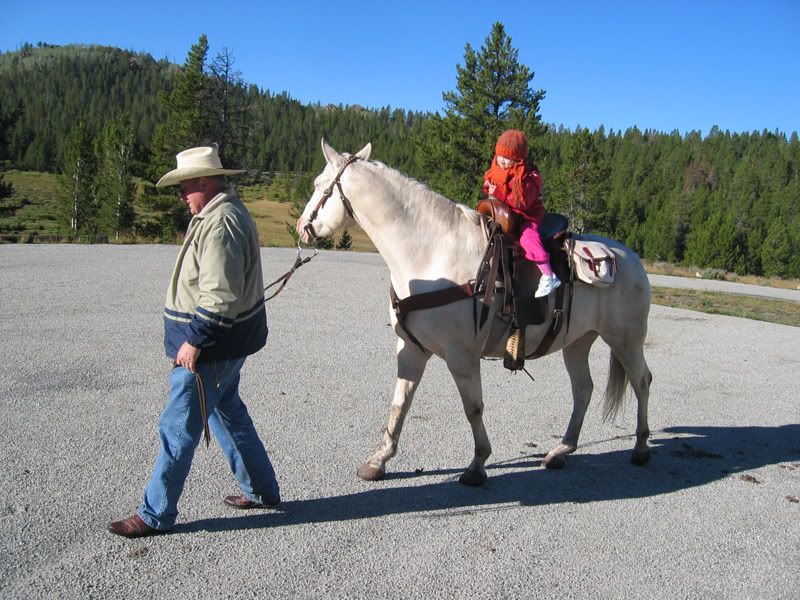 Smokey has to come along for the ride:



Gros Ventre Mountains on the way to Teton National Park:



First view of the Tetons:



Our camp site at Signal Mountain:



Signal Mountain Overlook:



Grouse:



Deer:



Picnic along the Snake River:



Let's see if they bite here as well:



Snake River with Tetons in the background: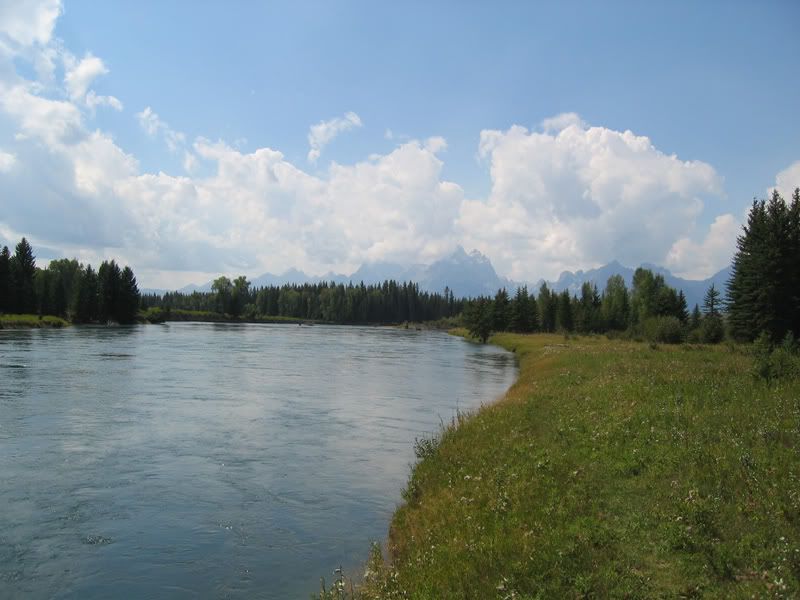 That's an older fellow:



Can you recognize it... Correct, it's a Moose!



Sunset at Jackson Lake:



Sunrise the next day:



Say goodbye to the Tetons:



Arrival at Yellowstone National Park:



Lewis Falls:



Campsite at Grand Village. We scored the largest one:



Enjoying the hammock:



What's that next to our tent?



That's a big elk bull!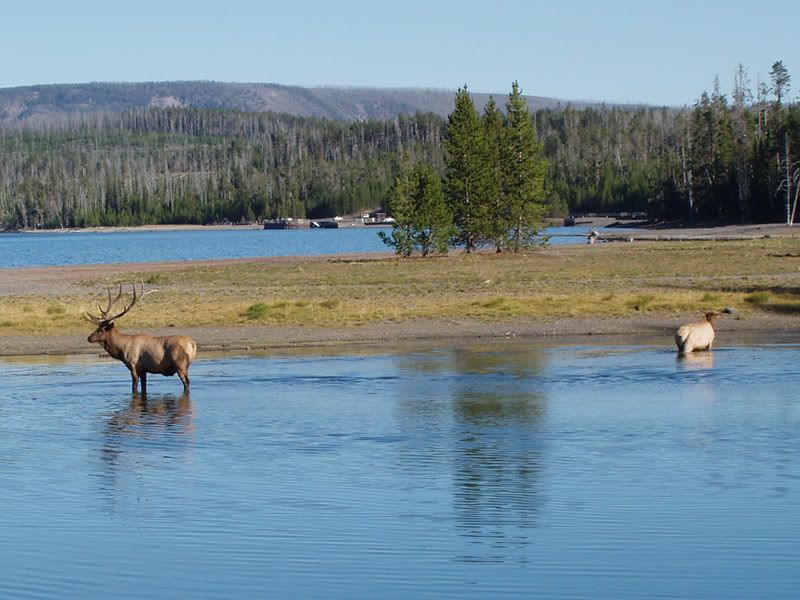 West Thumb Geyser Basin:



Kepler Cascades:



Old Faithful:



Upper Geyser Basin:



Firehole Drive:



Fountain Paint Pot area:



Pelikan Valley:



Bisons in the Hayden Valley:



Baby Bison: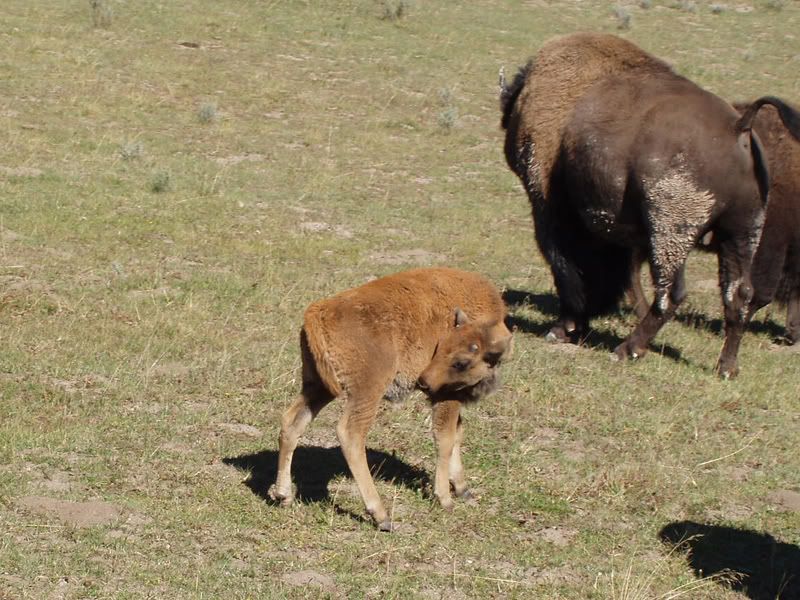 Upper Falls: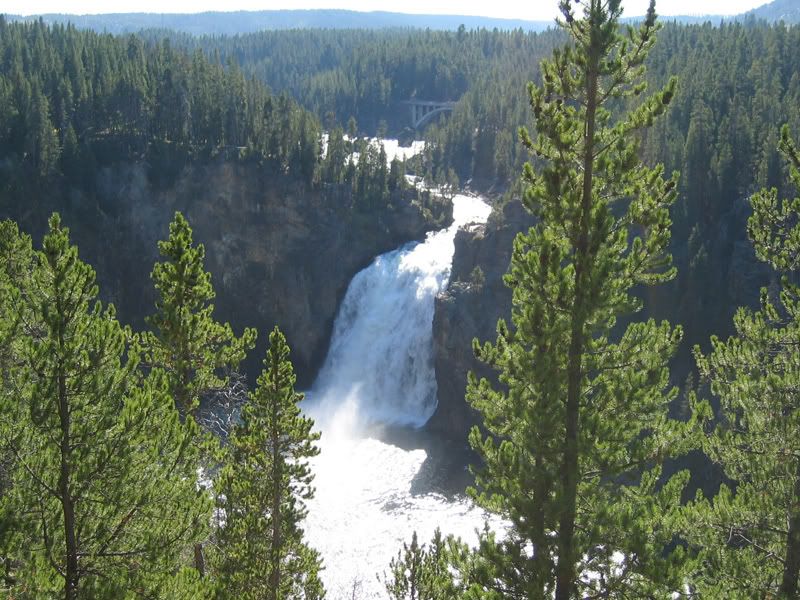 Yellowstone Canyon:



Lower Falls: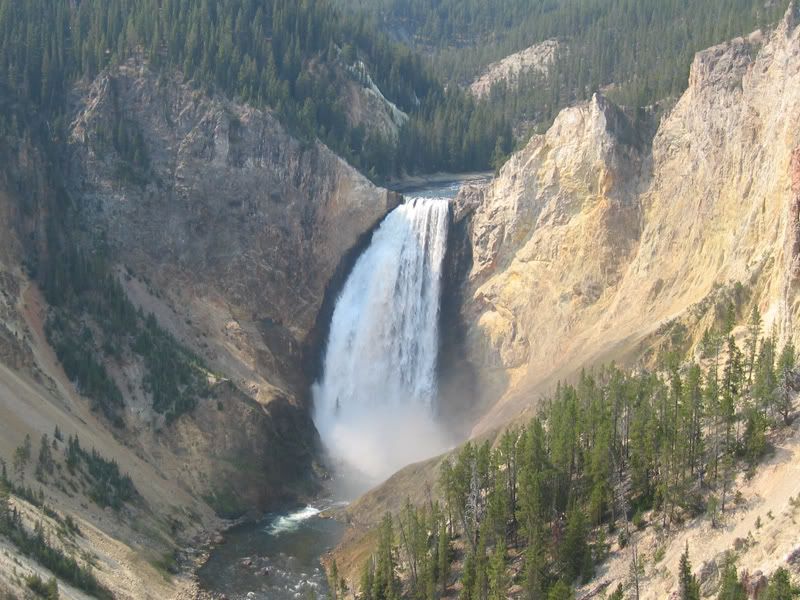 Group in the Yellowstone Canyon: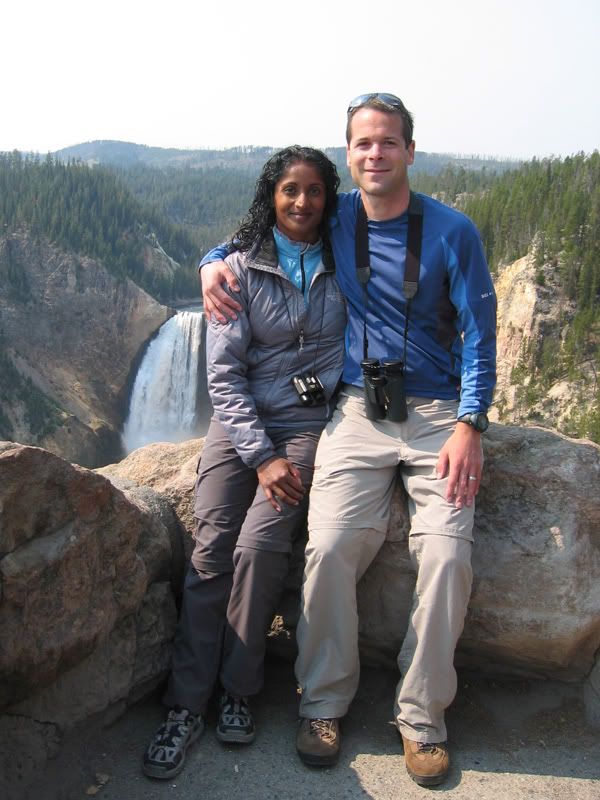 Carmen and Hanspeter:



Lamar Valley:



Our next camp - Pebble Creek Campground:



Deers like our campsite as well: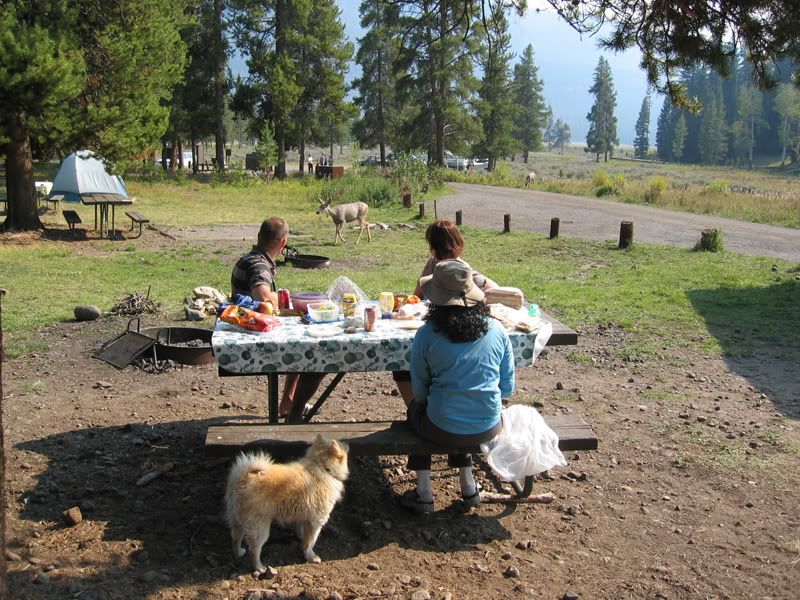 Moose at dawn:



Grizzly in Lamar Valley:



Carmen enjoying her breakfast:



Coyote:



Mammoth Hot Springs:



a bit dry at the moment:



already better! (the water makes it way more colorful)



Some big elk hanging around right in town:



That's a black wolf (hard to make out, but true):



Mama and Baby Bison:



Playing in Lamar River:



Fishing the Lamar River: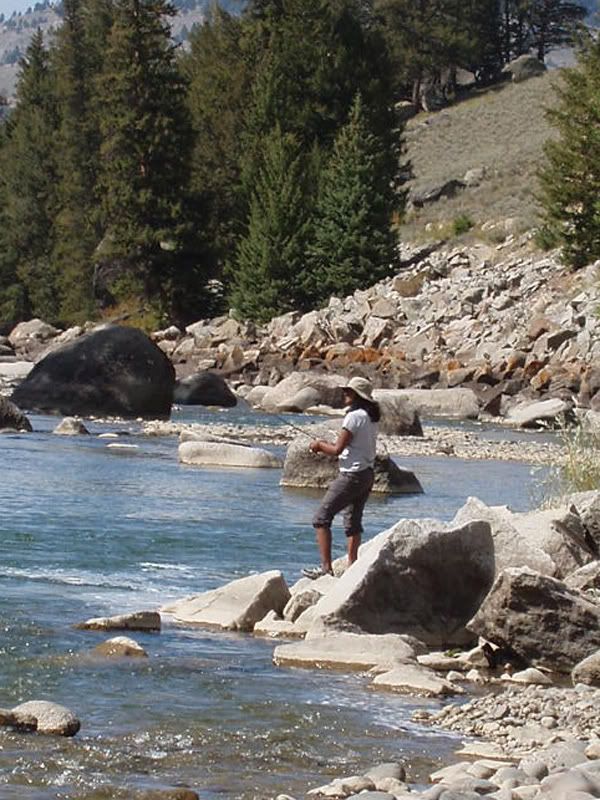 Nice colorful caterpillar:



On the way home on the Beartooth highway:



Back in Colorado for Andrea's Birthday dinner:



Mariachi Band:



the Birthday kid: