Spent a nice weekend with Peter, Christoph and Andi in the high country of the Valais. After a not so easy as first thought stroll to the Britannia hut due to white out conditions on Saturday afternoon/evening, we were off to the Strahlhorn (4190 m) on Sunday morning.

On Monday we made our second 4000er for the (extended) weekend with the Alphubel (4206 m) and finished it off with a great long run down to Saas Fee.

Early Sunday morning start to the Strahlhorn


Mathieu my co-worker was that night also at the Britannia hut and went on Sunday towards the Allalinpass and Rimpfischhorn


We went our way to the left, the Strahlhorn


Shortly after the Adlerpass the easy "Autobahn-stroll" was over and we had to make our way through a serac zone


Christoph just below the summit. We were all feeling the thin air above 4000 m at this point.


A bit windy and cold on the summit ridge


However the great views over to the Monte Rosa massif made up for the somewhat breezy conditions


The whole Strahlhorn crew


Returning to the hut with a short hike back up


Britannia hut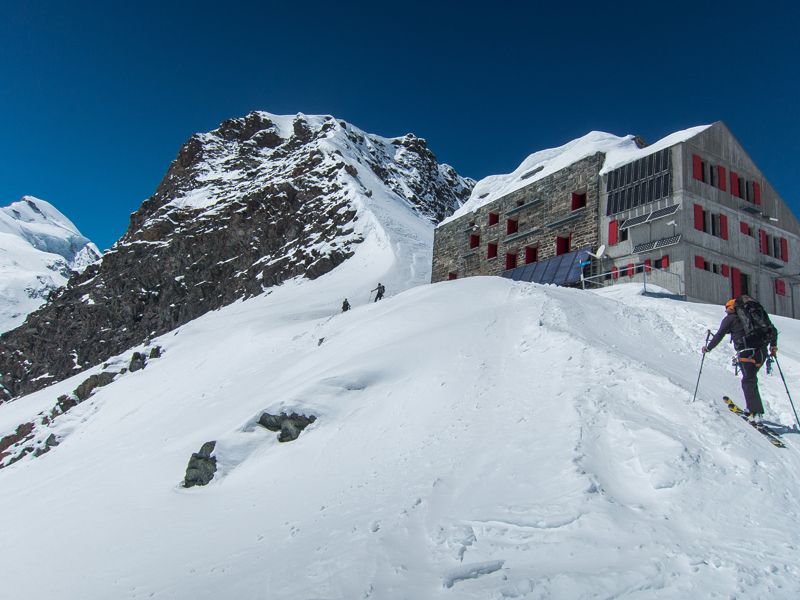 Great morning light on Monday morning on our way to the Allalinpass and the Alphubel


Panorama on the Allalinpass with the most prominent summits (Matterhorn, Dent Blanche, Zinalrothorn, Weisshorn)


Peter and Andi making their way over to the traverse onto the Alphubel glacier


Peter on the somewhat dicey traverse. Next time we will take the way below around the rock band.


A group making their way from the Täsch hut towards the Rimpfischhorn


Peter and Andi soaking in the views into the amphitheater of 4000er (and checking in with the loved ones via SMS)


Who doesn't love life when you are in these surroundings?


Making our way from the Alphubeljoch over to the Alphubel (Allalinhorn, Strahlhorn and Rimpfischhorn in the background)


On the summit of the Alphubel (Täschhorn and Dom in the background). Once again that was some hard work in the thin air especially in the steep section just below the summit.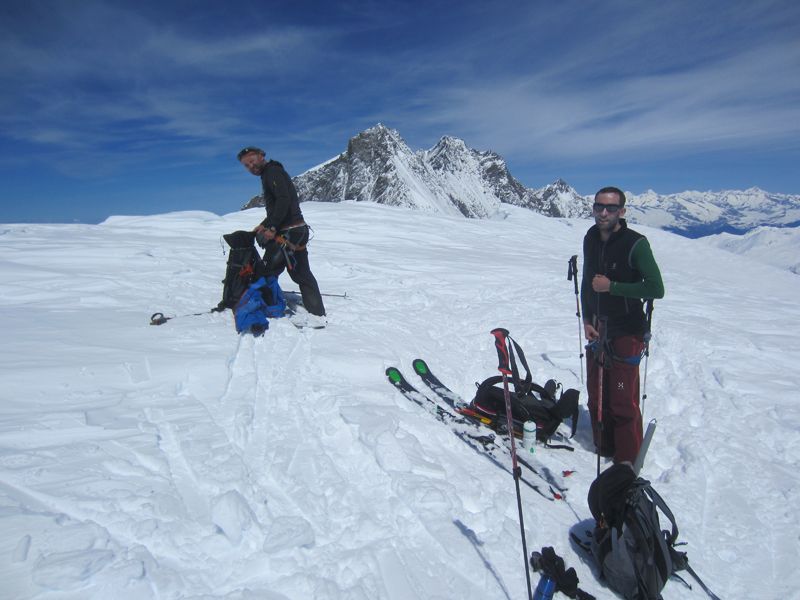 However the views paid off (Matterhorn, Mont Blanc, Dent Blanche the most prominent ones)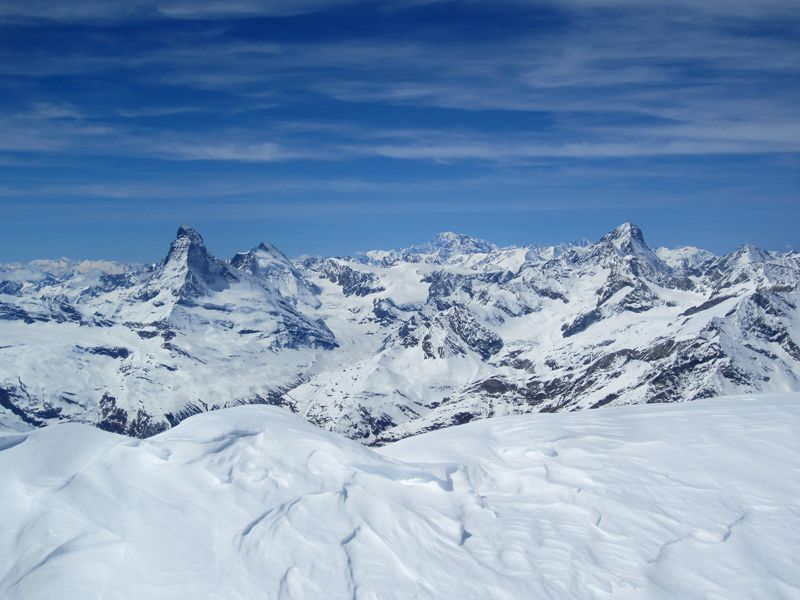 Just about done skiing the steeper upper section in the serac zone


Ready for a total downhill of 2400 m all the way down to Saas Fee. The upper part in some prime spring powder. Lower part then as expected in heavy, bottomless slush on the slopes of the closed ski area.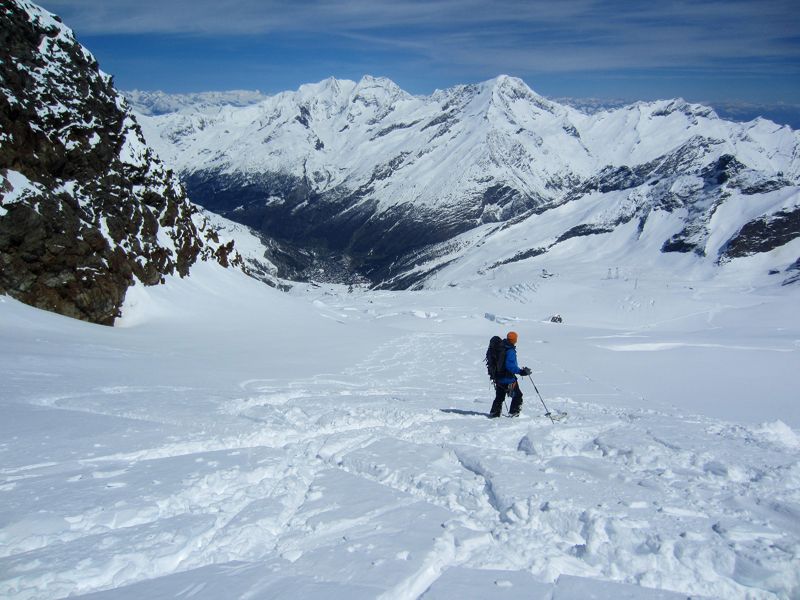 Crossing over a snow bridge to make our way to the ski slopes


Thanks to the whole crew for an awesome weekend!