Gray Wolf Mtn, 13,608'
NE Couloir via Echo Lake TH
11.5 Miles, 4,200' Gain

Riders: Forrest and myself

Start at 6:45 at the Echo Lake Trailhead
Returned in the dark at 19:45 for a roundtrip time of 13 hours.
Man, that was a long day with post holing on the way out, but still some fun turns in the couloir.

Forrest's post on TGR:
http://www.tetongravity.com/forums/showthread.php?t=81216

Picture 1: Route showing ascent and descent (Click to enlarge)



Picture 2: Sunrise at Echo Lake



Picture 3: First View of our goal



Picture 4: Forrest on the Approach



Picture 5: Switching over to bootpack



Picture 6: Looking West from the top (Greys and Torreys)



Picture 7: How it looks at the entrance to the couloir



Picture 8: Working on the cornice



Picture 9: First turns in the couloir



Picture 10: It's variable from hard pack to pretty nice powder on top of hard slab.



Picture 11: Forrest working it



Picture 13: Looking up about 1/3 down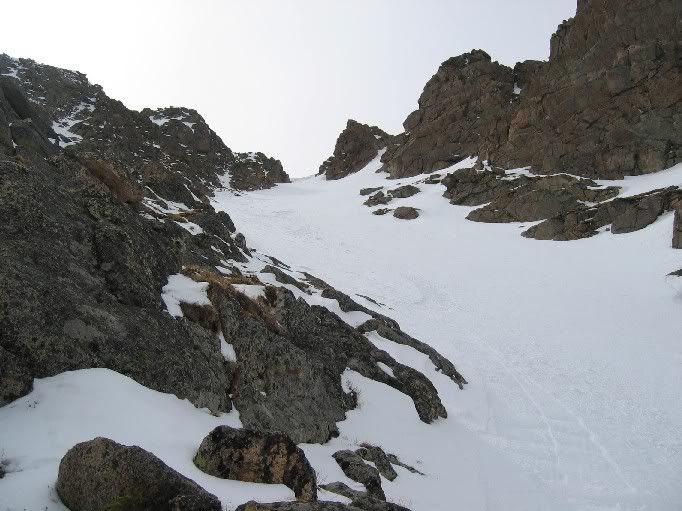 Picture 14: Forrest enhoying it



Picture 15: Myself in the lower half



Picture 16: Another look up



Picture 17: Our tracks



Picture 18: Post holing on the way out. Nice !!!